If you want to add a touch of character to your home, you should definitely take a look at our 3D panels. These beautiful plastic panels transform any wall into a real eye-catcher in no time!
Your home should be a place that reflects your personality and at the same time creates a pleasant atmosphere. With our decorative elements you can achieve exactly that.
Panels are self-adhesive and stick very well to any surface. Of course, exceptions may apply, but panels have been tested from wood, wallpaper and tiles. Assembly is easier here than with standard panels that have to be attached with assembly adhesive, but tearing off the adhesive tape strip should be done with sensitivity, precision and patience. It is best to slowly scrape off the edge with a knife.
Please be careful when assembling! After the panel has been laid, dismantling may cause damage to both the wall/ceiling and the panel.
The adhesive tape consists of an acrylate foam core and has a very strong effect. The moment the adhesive tape is applied and pressed, a chemical reaction takes place and the adhesive begins to "work", which can cause smells, which should disappear after a short time. Odors are of course not harmful. Adhesive strips come from solid manufacturers.
Made of plastic – PVC
Thanks to modern technology of pressing PVC, you can decorate the room with a unique 3D effect.
It is a great decoration for customers who, for example, want to design their own gaming room, TV wall or even bedroom ceiling according to their preferences. It is a universal home design decoration!
Easy assembly saves you both time and money on expensive contractors.
3D panels can be painted.
See for yourself!!!
Here you get 0.25 square meters = 1 piece
The thickness of this wall panel is 1 millimeter. (PVC)
The embossing of this panel is approx. 2.5 cm, depending on the model.
The joints should be taken into account during assembly. The panels are very stable – hard – if the walls are uneven, the unevenness can be absorbed between the panels, which must be filled with acrylic.(Joints)
The plates can be cut with a sharp knife.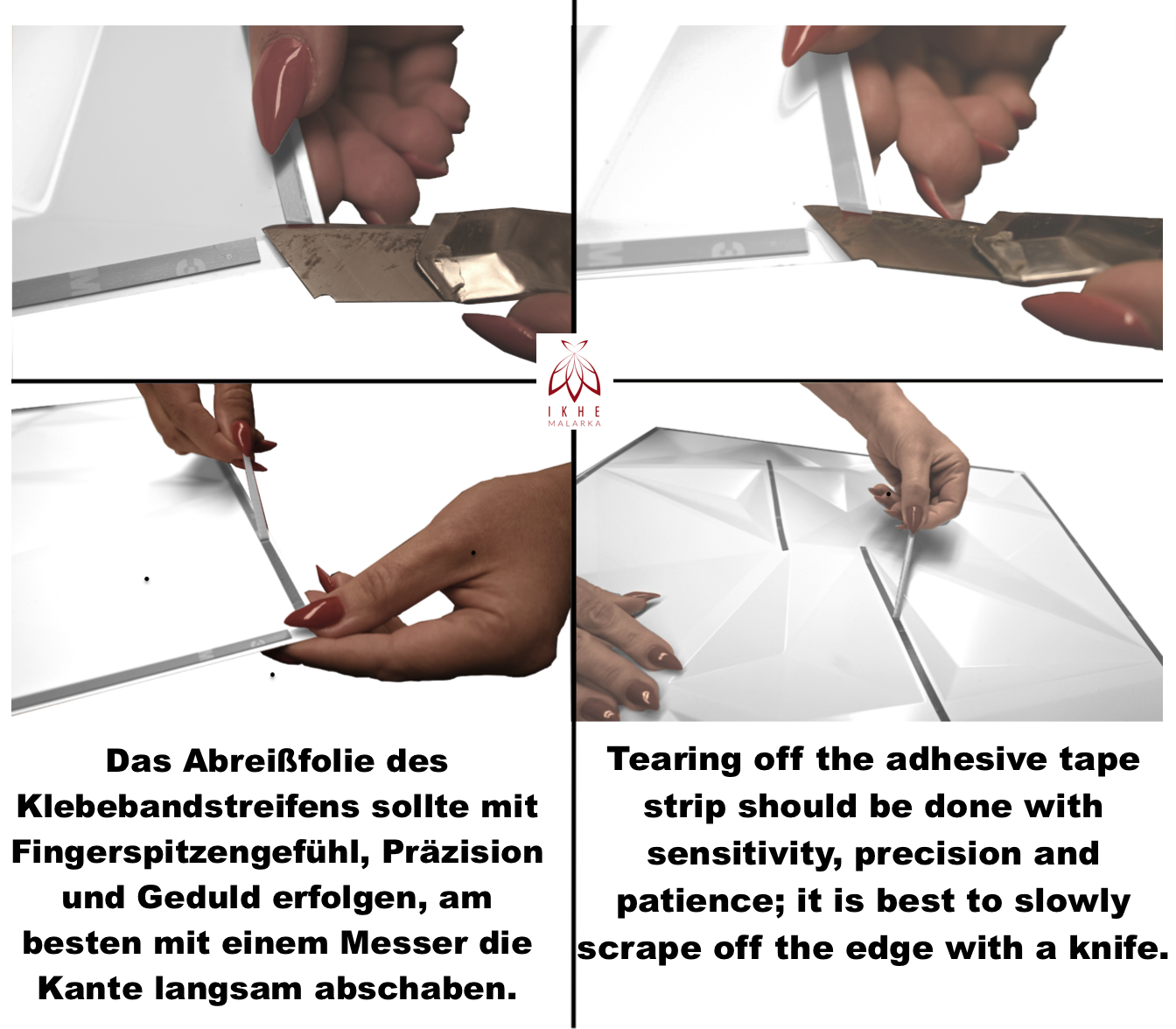 Do you have any questions about the product or other concerns?
We are here for you!
Before purchasing, we recommend carefully measuring and cleaning the area to be used,
to avoid the risk of dirty or even broken wall panels during installation.
Due to different production batches, panels purchased from the same offer but on different dates may vary in color. To avoid the differences mentioned above, it's worth getting the right number of panels so you don't have to expand the arrangement. Otherwise, you risk buying panels with visible color differences.
Before purchasing, please check whether this type of panel is suitable for your needs.
We are not responsible for any damage during your assembly!
*Fire safety requirements and associated requirements, at the buyer's own discretion / For public facilities: Information on sanitary facilities can be found in the internal building regulations – Our panels are a decorative material – not a building material.