PUV-1 imitation concrete!
The panels are made of PVC (plastic) and calcium carbonate (CaCO3), the entire material resembles a hard, damage-resistant plastic. The upper part of the plate has a high-quality UV print that is resistant to abrasion and damage as well as waterproof. The plate size is 60 cm x 60 cm (+/- 1%), the thickness is 3 mm.
The finish remains high gloss. The panel is an ideal alternative to tiles. Installation is carried out with Pattex DK Flex 1000 (available in our offer – 1 cartridge for approx. 3m²).
The plate can be cut with a jigsaw or a very sharp knife (cut several times and break the plate).
Product parameters:
Material: PVC + Calcium Carbonate (CaCO3) – a material similar to hard plastic + UV printing
Dimensions: 60 cm x 60 cm (+/- 1%)
Weight: 2kg (one panel)
Thickness: 3mm
Structure: smooth, shiny
You buy here: 5 pieces = 1.8m2
The product is ideal for mounting on any type of wall surface. You can easily and quickly change your bedroom, bathroom, living room or even kitchen without having to dismantle old tiles.
Product advantages:
easy assembly (professional assembly glue, jigsaw, sharp knife)
easy to keep clean (damp cloth)
waterproof
resistant to damage
low weight of a slab (compared to conventional tiles in these sizes)
Surface resistant to hot steam
ATTENTION!
We advise against outdoor installation. Panels are only suitable for indoor areas!
Color may vary depending on monitor settings. These are decors – Due to different production batches, panels purchased from the same offer but on different dates may differ in color. To avoid the differences mentioned above, it's worth getting the right number of panels so you don't have to expand the arrangement. Otherwise, you risk buying panels with visible color differences.
The panel is protected with a protective film that must be removed!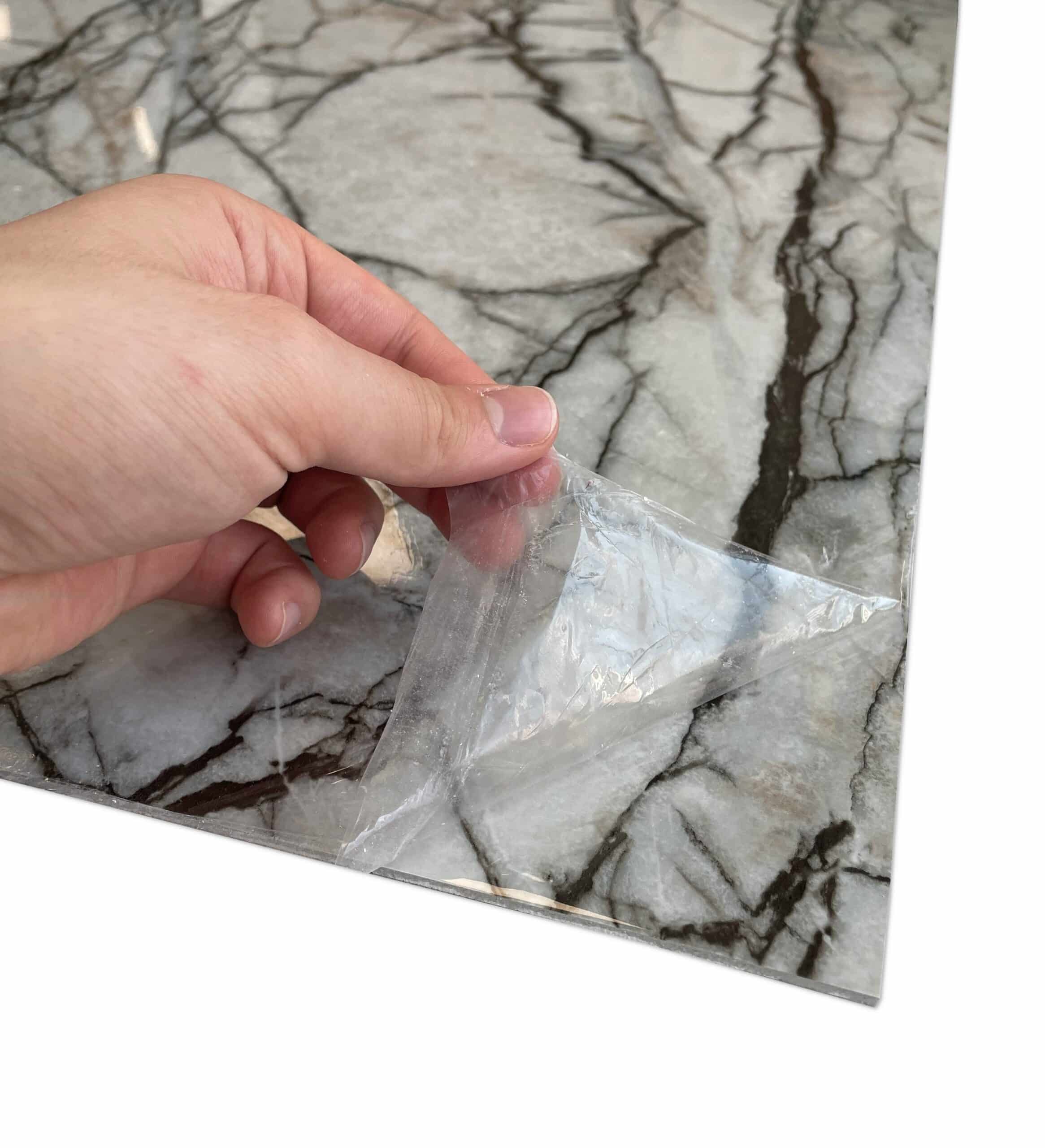 Dimensions: 60 cm x 60 cm (+/- 1%)
The final production process is cutting the panel, which is 60 cm wide and 4 meters long. The width is always 60 cm, but the length of the panel can differ by a fraction of a millimeter. We therefore advise against laying the panels in parallel (cross bracing); we recommend laying the panels alternately (half bracing)